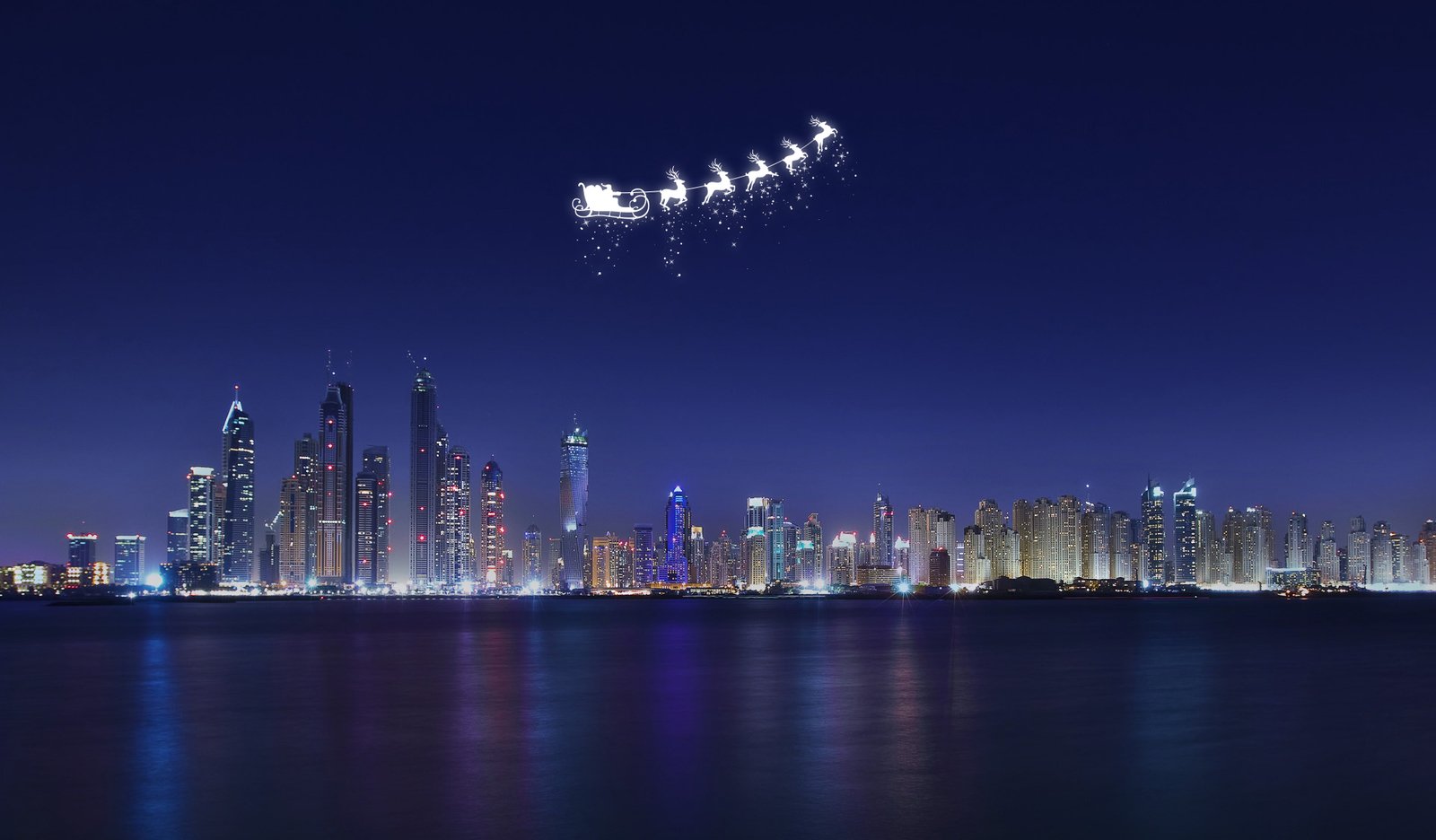 LET US SPRINKLE SOME CHRISTMAS MAGICON YOUR PROPERTY SEARCH
LET haus & haus HELP FINDTHAT PERFECT PLACE FOR SPECIAL TIMES

How much is your Property Worth?
We're a boutique-style agency that believes in what we do. We're sophisticated not condescending, respectable but with a slight edge, stylish but never showy, assertive not aggressive, in-the-know as opposed to know-it-all. We ooze confidence but are never conceited.
Very professional, smooth, and efficient.

Mohammed
I knew from the start that I'm dealing with professionals. I have met a great deal of agents in my search but Charlie and Samuel from Haus&Haus were the most trustworthy, experienced and professional agents ...

Rozina
excellent customer service within sales and admin team, team is reactive, efficient and very hands on.

Vanessa
Excellent Service by Charlie - he kept me updated at all times throughout the process. I trust him and always recommend him to sell a property - he always gets the job done!

Kaveh
wide connection network, transparency, attention to detail, commitment and determination to achieve objectives are what distinguish haus and haus from other agents

Ali
Everything went well. Very good follow up job by Jordan. Tenants found with good profile

A haus & haus client - verified by Feefo
Peter was a very attentive and helpful agent. Strongly recommend Haus and Haus and Peter Specifically.

Rami
Met 3 different agents from your company and all of them were very friendly, well groomed with good manners, not pushy and very comfortable to deal with. All of them were interested in our wishes ...

Nicola
The response was prompt and the concerns were adressed properly. I will definetely recommend Haus and Haus for theri services.

A haus & haus client - verified by Feefo
Very good customer service, very fast and available.

Vanessa
Very Professional service. I would highly recommend Haus and Haus!

Nick
Excellent follow up received from day 1 onward thanks to Rober Rist

A haus & haus client - verified by Feefo
I had an Excellence experience with George Mc Caffrey. he really works very hard to make sure that he helps each time. Also i had a dealing with Sharon very nice and very well informed ...

Asha
Very pleasant experience, friendly persons and they deliver what they promise. Also the after sales service was good.

Michel
Great experience from start to finish. As an agent they really took on board our requirements and delivered us a stream of well qualified buyers. Professional at all times, they concluded a sale, at a price ...

A haus & haus client - verified by Feefo
Good service, professional ability.

Wenxuan
Fast and accurate with their client's needs

A haus & haus client - verified by Feefo
Peter was very helpful and attentive. Five stars on that basis

Ajay
Informative, factual and always prompt to provide updates. Always provided good advice about property movement, prices and how to sell.

Ian
I had excellent experience with Conor who is professional and trust worthy which indicates that Haus and Haus is great to have such staff and I will keep all my future transactions with Haus and ...

Ahmed
After living in Dubai for almost a decade, Haus and Haus have proved to me time and time again that they are head and shoulders above the other real estate agencies in Dubai. Thank you ...

Hamish
VERY HELPFUL STAFF, CONSTANT UPDATE ON PROGRESS AND BEST OF ALL QUICK SIGNING OF CONTRACT

A haus & haus client - verified by Feefo
Ben is a very passionate and trusted sales consultant. He was very instrumental in helping me find the best property at the best price without pushing me to stretch beyond my budget. I highly appreciate ...

A haus & haus client - verified by Feefo
Friendly professional service and timely communication.

A haus & haus client - verified by Feefo
Haus and Haus, and particularly Conor McKay, did a fantastic job of finding us a villa in the Jumeirah Park area. He was attentive, organized, and made what is normally a stressful and complex ...

Robert
I am very satisfied

Lixiang
we were very happy all the time working with Mr. Luke Kinsey, sales person of haus and haus. he has sincerety and devotion toward the client even though he is very young. he always ...

A haus & haus client - verified by Feefo
Great team professional & always prompt action, so glad to deal with Danial he is professional & kind in addition to Sharon she did really great to get Dewa & Ejari. Thanks to haus& haus ...

Hani
Very responsive in communication, helpful in their suggestions, and really took the time to assist, even on a Holiday weekend. Our agent Daniel was very personable, and our first contact, Charlie, did a good ...

A haus & haus client - verified by Feefo
Paul was an excelent consultant, understood perfectly our requirements, have adapted his search to find us the perfect house, and always available to meet us at any time during the week or weekend days to ...

Mauro
I was so impressed by the speed, flexibility, no-pressure approach taken by one of their agents, Thomas Poulson. He spent far more time than I could have reasonably expected taking me on viewings, staying in ...

Nigel
Excellent service. Best experience with a real estate company over the years in Dubai

Neil
Excellent professional approach. The deal was quickly finalised without any hitches. Keep it up and please do not make cold calls when I have any property available I will call you myself. Bestg regards

Muhammad
It has been an extremely pleasant experience dealing with h&h and particularly through their lead Mr. Allison. Very responsible, timely and convenient service.

Khalid
Both Cathal and Sharon are prompt and professional. They are willing to go the extra mile to accommodate their customer's request and they know exactly what their customer want.

Elias
Working with haus and haus was great experience. Thomas is a very successful agent. He kept us updated in all steps and answered all our questions. Thank you!

Deniz
Annabel was great, friendly and patient.

Matthew
We worked from 17th of July onwards with George on the renting out of our luxury apartment in Old Town, Downtown Dubai.From the first phone contact, over various meetings and joint viewings, George always has ...

Martin Kraeter
Adam was great - helpful, patient with my wife and ensured the whole process completed successfully even after he had collected his commission cheque. Will definitely be recommending haus & haus to friends in the ...

Adam
I would highly recommend haus & haus. They were extremely helpful, understood their job very well and made the process super easy!

Yasmine
it was amazing Emma did a great gob

Abdulwahed
Excellent job done.

Amr Salaheldin
Great and efficient support

Martin
Simon was extremely efficient, responsive and pro-active all the way through. It was obvious he was keen to ensure client satisfaction and treated us extremely well through the process, rather than as just another customer. ...

A haus & haus client - verified by Feefo
the highest degree of professionalism has felt in the dealing by the agent. appreciated all involved.

Mohamed Shaheer Naranath
Polite and professional

A haus & haus client - verified by Feefo
Good guys

A haus & haus client - verified by Feefo
Harrison was very involved in helping me to rent my property from day one. He actively worked on it, keep me updated regularly and found a tenant in a sort period of time. I am ...

Arda
Very helpful throughout the entire process, special mention to Cathal who was very thorough in his communication and answering our questions! Highly recommend Haus & Haus!

Ross
Very proactive, transparent and professional

Pablo
Annabel has gone out of her way to find me the right apt - so much so that i stopped using other agents so that annabel was the only one. She quickly realised what i ...

Maxine
Availability,Listening, punctuality, relationship, transparency,confidence,, professionalism, integrity, follow-up. Merci Simon. Jeff

Jeff
Very enjoyable relationship with Thom Poulson.

Charles
After our previous experience with a letting agent in Dubai, we didn't have much hope for a better experience. Luckily we were proven wrong! We made contact with Ross regarding a property in Mudon a couple ...

Alexandra
Great service from Cui. Always responsed to me quickly and was very helpful in getting the lease sorted. Received helpful information on DEWA, Ejari, AC and Wifi connections once lease was completed and as I ...

Scott
Laura was great from the first time we met her. There were a couple of small problems on 'move in day' but it was dealt with quickly and effectively. Highly recommend Haus & Haus and ...

Sarah
From start to finish a very professional set up. Would recommend using Haus and Haus to anyone wanting to have confidence in renting a new property. Nothing was ever an issue and couldn't do enough ...

Luke Mathews
I dealt with Cui, who was very helpful, professional and honest. She followed up professionally and dedicated time for any questions or queries that I had

A haus & haus client - verified by Feefo
Daniel was exceptional to deal with. He showed us a concise amount of properties that all matched our requirements but provided us with a cross section of possibilities. We really felt that every single property ...

A haus & haus client - verified by Feefo
Our Team
Each haus & haus agent lives and breathes our values and practices our culture each and every day. We hand select the best of the best – those rare diamonds that will go the extra mile for our clients.